DID YOU KNOW??? That the Manchester University Campus Store is wholly owned by Manchester University. All profits and proceeds from the Campus Store sales go directly to the university to support its students, faculty, staff, departments and budget. We are one of just a handful of campus stores in the state of Indiana that is institutionally owned. By being institutionally owned we're able to do what's best for the campus community. Our mission is to provide a welcoming environment of top-tier customer service. Also offer a variety of quality Spartan spirit products that are appealing to its customer base and enhance the spirit of the university. The Campus Store takes pride in this task. Support our store that supports MU!!!
If purchases need to be made for ebooks please come into the Campus Store to purchase them. If you purchase an ebook from this online site, all sales are final.
As the coronavirus (COVID-19) situation continues to evolve, the
MU Campus Store wants to keep our customers safe.
Therefore, the Campus Store will be closed until further notice, but mail distribution
and package processing will continue Monday through Friday.
Any online orders placed while we are closed will be fulfilled once we reopen.
Manchester University is monitoring this situation daily and will advise
the Campus Store staff when to reopen.
We are sorry for the inconvenience this may cause, but the health and safety of
our students, colleagues and customers come first.
Welcome to Manchester University Campus Store's new website!
We hope you will like this new website, but please be patient with us as we continue to add new items.
We have additional general merchandise, clothing and hats in our Campus Store as well.
Interested in MNC linen? Come check out the student discount linen packages provided by Campus Store. OCM/MNC linen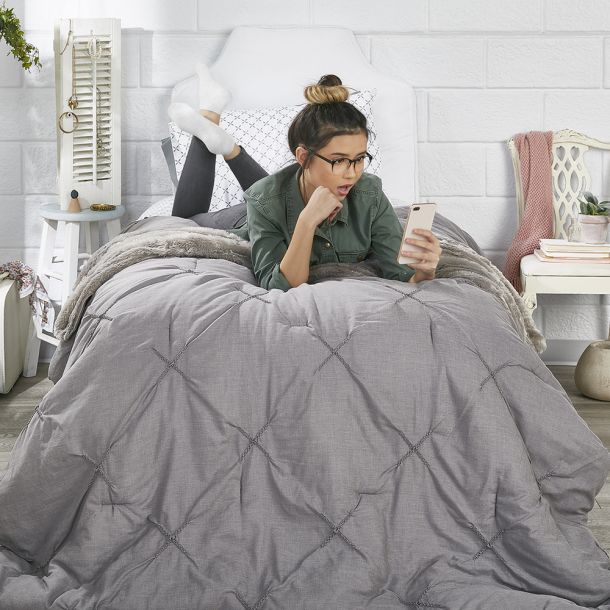 Interested in Suits? Check out Indico Suitable Attire.
If you would like to see a sample of the suits come into the Campus Store